What Is Arabic Calligraphy?
Arabic calligraphy is one of the most artistic and historical way to develop people communication which went under a lot of changes.
This led to not only deploying it in writing but also relating it to cultural designs and decorations.
As Islam became the religion widely known in the Arabian peninsula, it needs correct forming, knowledge of dimensions between letters, and ruled order using a pen or a brush with ink.
The importance of this article lie in the time line extended from hundreds of years revealing cultural advancement till our days.
Worth mentioning handwriting fonts:
1.Naskh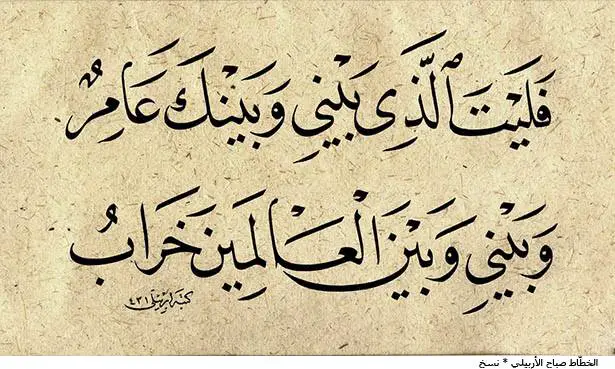 "Naskh" means "coping",and Iben Moquela is the founder and developer of this Type of calligraphy. Its development was related to the emergence of Islam. Therefore, it can be founded widely in the" holy Duran" and even in computer and everyday language, its functionality is to simplify writing rather than to decorate it. That led to smooth and fine shaped letters with roundish moderate styles. It resembles "Roq'i" .However, the later is used in more casual random writing. "Naskh" contributes to a great extent to the modern Arabic alphabet and helped facilitate the way to a faster and more practical text copying and printing.

2.Roq'i
"Roq'i " is a modern form of scripts which is used in the Arab region and Turkey. It means " patch" and was evolved from Thuluth and Naskh ( Arabic scripts). Its development started in the 18th century. It can be written in a fast simple way without the need for diacritical marks except the words in the "Quran" book, one of the main Islamic resources and some specific contexts. The letters are short, clear and lined equally up. It coveys a strong impact with a beautiful background.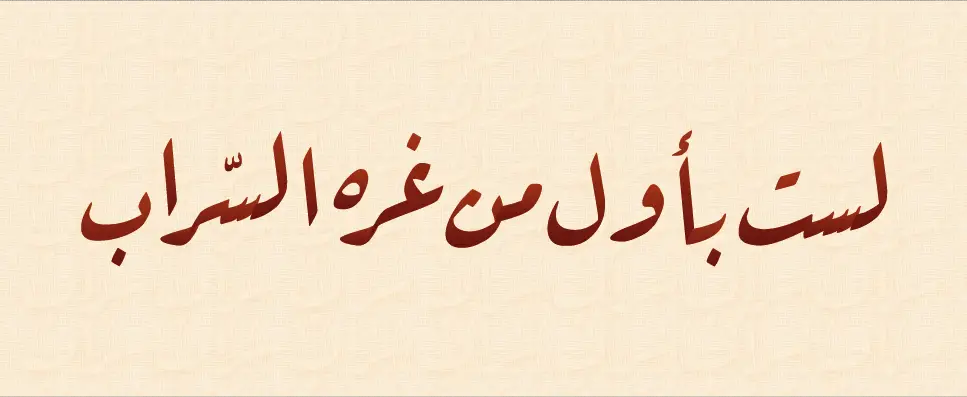 3.Thuluth
"Thuluth" is another style of the medieval age of Islam writing and considered the mother of Arabic calligraphies. Its English translation is "third" which demands the use of a third size of the pen's diameter so that the size of letters can match the paper space. It is kind of complicated, and one needs more time to master it. That is why it is used in titles and sort sentences more than long texts. Thuluth reveals a strong skill to deliver creative meaning. Going back, Kufi is seen mostly in the oldest scripts ; it went under a great improvement around the end of the 7th century. The name is derived from Kufa, Iraq and the area around where it is believed by some historians to be created. Kufi was used in daily general writing and in the"Quran" until the 11th century. It was also a tool for decoration and engraving in Mosques and Islamic architectures . Kufi's letters have almost same shapes and curves. It has moreover a geometric style and independent equal lines; that gives a painting-like and graceful writing to this type of scripts. Its form needs professionals and specialized calligraphers to produce accurate well- formed words.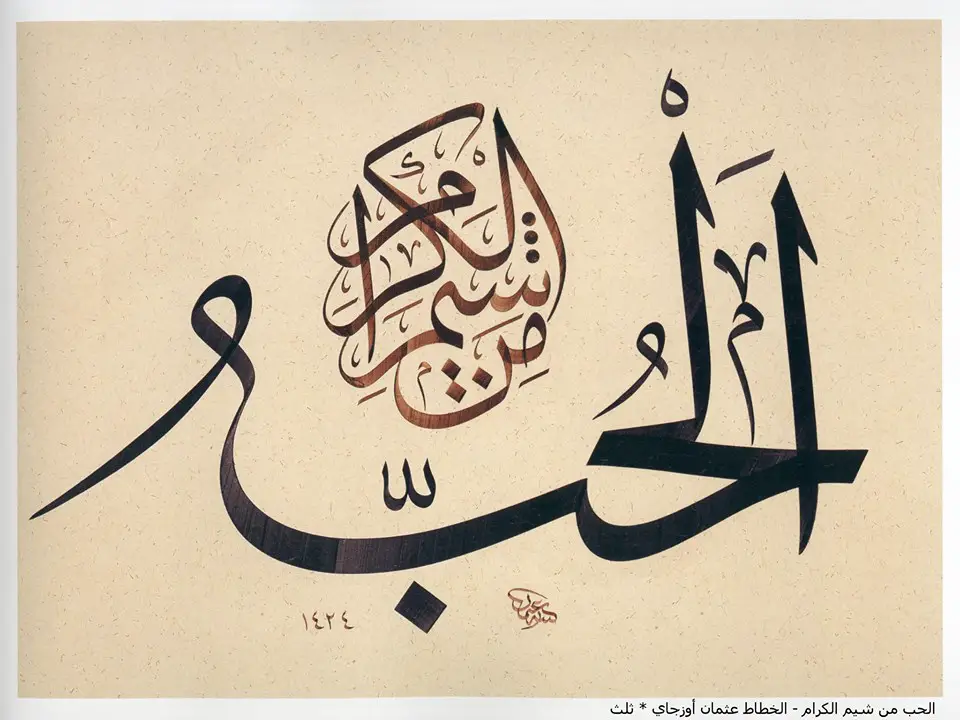 All in all, Arabic calligraphy forms a regardful feature of the decorative arts and Islamic ornamental- design. These are only an overview of the main common writings. There are much more variations and derivatives. What characterizes these scripts even more is the fact that they are considered valuable materials to be learned and skills to be precisely performed. Arabic calligraphy combines elegant pattern, meaningful connotation, and historical reflection.